By Bo Beaumont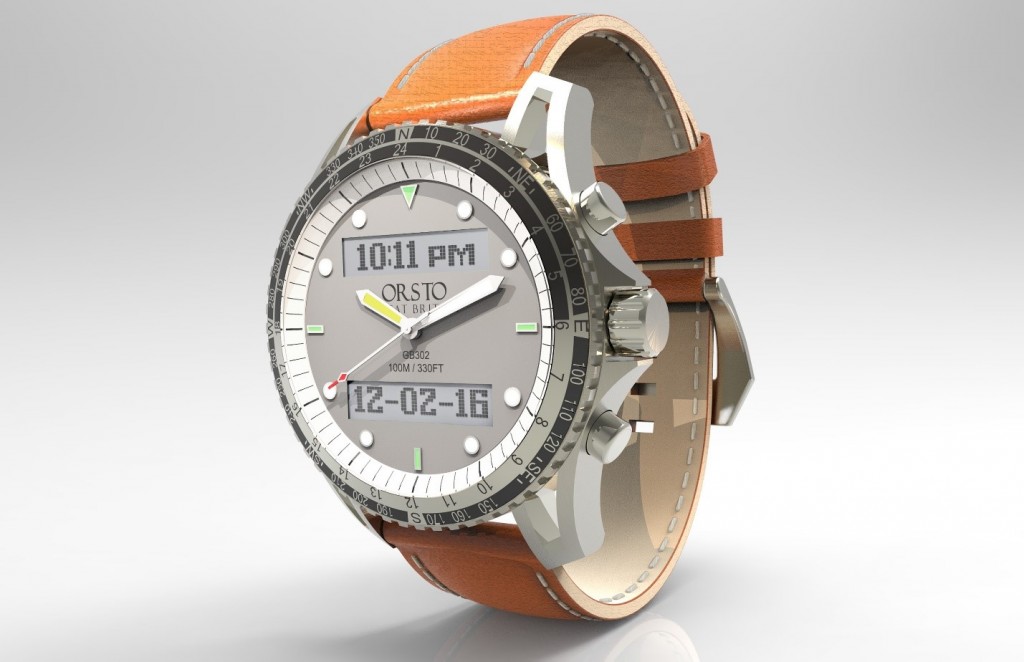 Over the past few years, we have seen some of the most innovative tech inventions made. Some have caught people's interests and have kept them on their toes. One of these tech wonders is wearable tech. Smartwatches are the technologically advanced baby of the traditional watch, the fitness watch, and a smaller, more convenient partner of your mobile.
2012, 2013, 2014, 2015 and so far in 2016 have seen its fair share of companies trying to keep up with this trend. Tech companies, watch companies, even fashion brands have all jumped on the bandwagon of wearable tech. Watches have all been a staple in anyone's closet, and it is due time they kept up with the latest that technology has to offer. However, not all smartwatches are created equal and we have not yet seen the perfect one. British brand ORSTO challenges this notion and explains why they are one of, if not the best, in the market with that perfect blend of style and function that traditional watch wearers desire to make the transition from traditional watch wearer to smartwatch wearer.
ORSTO is the modern day horology atelier you would want to look out for. Introducing new analog smartwatches after a very successful equity investment funding campaign on Crowdcube, ORSTO has taken great pride throwing all of their not insignificant wearable tech expertise into developing one of the most advanced and innovative types of Smartwatches on the market without compromising sophistication, classic style, and function.
Since the chiming of Big Ben for New Year 2016 ORSTO have released an astounding 4 ranges of Analog Smartwatches. Contemporary 100 Range, Classic 200 Range, Navigation 300 Range and most recently the Diver 400 Range.
They even have another Range secretly in development called the Finesse 500 range, which is expected to be their offering aimed specifically at the female watch wearer.
Releasing pictures onto their very popular ORSTO social media channels such as Twitter and Instagram has resulted in a massive amount of excitement because of the impressive features and high-quality utilitarian aspect of ORSTO Analog Smartwatches. With its range of timeless Analog Smartwatches, ORSTO has decided to take away the touch screen altogether and stick to traditional wrist watch style and functions, while remaining true to its "smart" features. The watches are compatible with both iOS and Android and can readily notify you of any call, message, alerts, reminders, and alarms you might have on your phone. They can also be used as a camera and music control.
For the more active user, all ORSTO Analog Smartwatches boast highly-functioning fitness tracking features including sleep, steps, distance, speed, and even reps during weight training. Unlike other smartwatches that are only splash proof, ORSTO offers proper water resistance features with 100M/330FT water resistance on 3 model ranges and a world's first for smartwatches being 200M/660FT water resistant on their Diver Range.
Battery life just blows your mind. ORSTO has proven itself by providing the best battery life a smartwatch can offer. Unlike its competitors, ORSTO time pieces can live with its fully functioning smart features up to seven months—in comparison to most smartwatches that struggle to last 1 day without having to recharge.
While fans of wearable tech have been enjoying their smartwatches, the market for traditional timepieces still prevails, according to ORSTO. Where ORSTO wins is that they have successfully merged the market of traditionalists and tech liberals, giving consumers best of both worlds. The ORSTO Smartwatch is proving to be a worthy competitor and is definitely here to stay.
For more information about ORSTO Smartwatches and other products, please visit: www.ORSTO.com