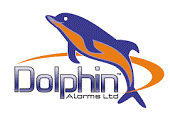 Dolphin Alarms are preparing to launch a crowdfunding campaign on Kickstarter to raise production funding to bring their advanced Dolphin Aquasonic swimming pool alarm to market.
Inspired by the tragic event of a neighbour's toddler drowning, entrepreneur and inventor John Barstead of Oxford, UK, created the system which consists of a wristband worn by the child, a receiver placed in the water and a remote alarm unit that can be placed in the house.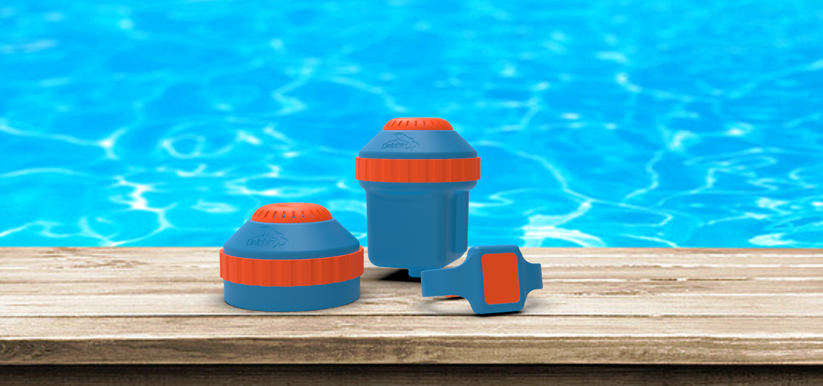 The instant the wristband touches the pool a sonic signal is sent through the water to the receiver, triggering a loud and penetrating alarm at the pool and simultaneously, on the remote alarm unit within the house.
Saving lives is the most important benefit of the alarm. However, the Dolphin Aquasonic Alarm has many other features which make it the essential swimming pool accessory.  In addition, the alarm can be used in both domestic and commercial environments and can also be used to protect pets. The alarm is also totally portable and can be taken on holiday when renting a villa that has a swimming pool and works in both fresh and saltwater pools.
The swimming pool alarm system is the product of nearly 10 years development that has seen partnerships with experts from Newcastle University's underwater communications research unit and the Amateur Swimming Association.
Dolphin Aquasonic Alarms unique feature is the use of sonar as the triggering mechanism. Research has shown that 98% of alarms presently available on the market use wave movement as the triggering mechanism which is not as effective and can be affected by weather conditions or needs to be deactivated when anyone else uses the pool. The Dolphin product remains active continuously and is not affected by weather conditions.
How Does It Work?
John commented: "With an electrical engineering background I was inspired to develop a better swimming pool alarm for children after one of my neighbour's child drowned. I have two daughters and five grandchildren and anyone with young children will know how difficult child supervision can be, particularly around the pool. The reality is, none of us has eyes in the back of our head, and an incredible 78% of infant drowning take place when an adult is present. Sadly, a moment's distraction can have fatal consequences and I believe my product will save lives by adding time to help rescue a child."
To learn more about the product or upcoming campaign please email [email protected] or visit www.dolphinalarms.com